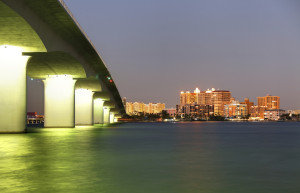 From Siesta Key to Myakka River State Park, and the Ringling Museum to the opera house, we love gorgeous Sarasota. Rocycle offers computer recycling for Sarasota. If you have excess IT equipment, whether it's a couple laptops or a storage room filled with mixed electronics, Rocycle is here to help with your computer recycling needs in Sarasota.
Rocycle offers IT recycling in Sarasota as well as secure data destruction services. If your company is has excess IT equipment and you need to know whether or not it potentially has value, give us a call! Rocycle can give you a value estimate on your computer and IT assets.
If you have excess or outdated IT equipment that you need disposed of or off lease equipment that you need processed, give Rocycle a call.
Our fast, efficient, and valuable service is sure to please you!