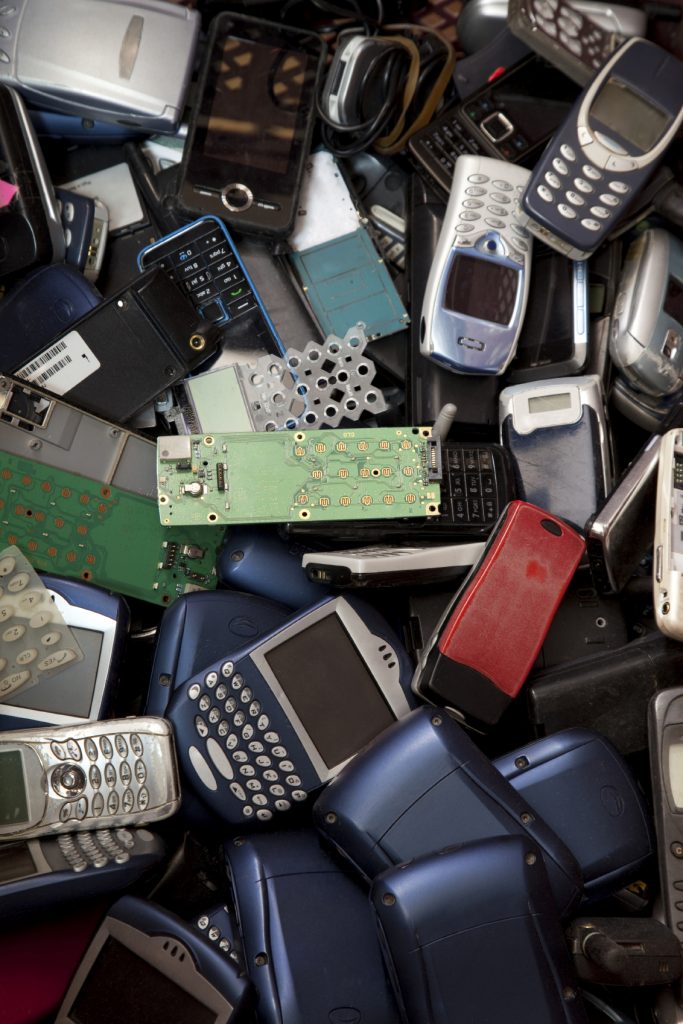 Your old cell phone doesn't do anyone any good taking up space in your junk drawer. You college laptop isn't gaining value on your closet shelf. Your company's decommissioned desktop PC's aren't doing anyone a service by being stored in a closet or tech room.
Reclaim your space by removing old or excess IT equipment from your home or business regularly. The best recycling is reuse and here are some ideas to give your old electronics a second life. Here are some ideas to help you with your excess IT equipment.
If your personal electronics are still in decent shape and still functioning, give it to a friend or family member. Many people worry about giving someone equipment that may have personal data or banking information on it. Contact your local AAA NAID certified facility for safe and secure data destruction. https://directory.isigmaonline.org/
If your personal electronics are obsolete or nonfunctional, call your local solid waste department. Many solid waste facilities will offer onsite electronic recycling to residents.
Watch for community eWaste or electronic collections. Here in Dade City, Florida, one of our local credit unions offers a free community paper shred day and electronics recycling day twice per year!
Check with your local Best Buy! Best Buy offers limited electronics recycling based on your area. https://www.bestbuy.com/site/services/recycling/pcmcat149900050025.c?id=pcmcat149900050025
Search for local eRecyclers on Earth911. This is a great resource to find recycling for many hard to place items. https://search.earth911.com/?utm_source=earth911-header
Google search "Electronic Recycling" or "computer recycling" near me. Google local can show you how close you are to your local electronics recycler.
Call your local metal scrapper. Some metal scrap yards will accept electronics due to the metal components in the equipment. Be sure to call first to verify they accept the equipment and do not send any equipment with sensitive data to the metal scrap yards without first having the data destroyed.
If you are a Tampa area resident, bring your equipment up to Rocycle in Dade City, FL. We will safely handle your equipment to ensure it's responsibly recycled. This is a free* service we offer to area residents.
 If your business electronics are remarketable, call Rocycle. After auditing, testing, and wiping the data of the equipment, we'll make an offer on your company's IT assets maximizing the return on your IT assets investment. We offer free local pick ups for business and can arrange the logistics for equipment removal nationwide.
If your business equipment is obsolete or nonfunctioning, we'll responsibly recycle your company's equipment to ensure it's handled properly and doesn't end up in landfills.
We can all do our part to for responsible computer recycling and electronics recycling.
*Rocycle recycles residential electronics for free excluding CRT TVs. See our Residential Recycling page for more information and for our CRT TV/monitor recycling charges. https://rocycle.com/services/residential-electronics-recycling/