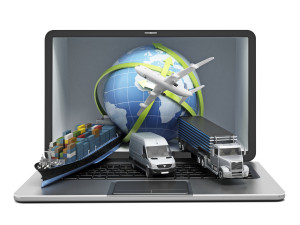 Rocycle offers a wide range of logistics options for your IT equipment removal.
If you have equipment you need removed from your location, save your company's resources and let Rocycle handle the equipment removal for you! Our trained technicians can go onsite at your location and deinstall your IT equipment. From cubicles of PCs to POS systems and even data centers full of servers and networking gear, Rocycle has the expertise to take care of your company's deinstallation and equipment removal needs.
From small loads in our dedicated box truck to large, full size loads that require a tractor trailer, we can pack out the equipment for you and arrange the equipment logistics. We can deinstall and pack up the equipment. We will stack, wrap, and palletize the equipment to ensure it is in the best condition possible when it arrives at our facility for processing and auditing to help maximize the return on your IT equipment investment.
We have a network of partners nationwide and can arrange the deinstallation, packing, and  freight services for you.