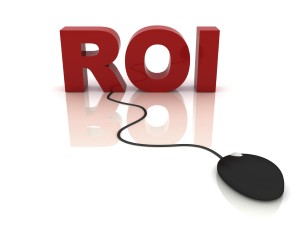 IT asset management, or ITAM, joins financial, contractual, and inventory functions to manage the lifecycle IT assets. The role of the asset manager is to manage the hardware assets and ensure the IT assets' value has been maximized through proper implementation, maximum usage, and return value after the asset has been designated for removal.
This final yet crucial step in the asset management process is often not profitably utilized. Many companies assume that their equipment no longer has value and simply give it to an IT recycler or even pay a recycler to remove the equipment for them. Rocycle specializes in finding the equipment that still has value and will make you an offer based on fair market value on any equipment we audit and process for you. We can even give you estimated values if you can provide us with a list of equipment before the equipment is in our facility. Don't assume your equipment no longer has value. Let our experts evaluate your equipment to ensure you get the maximum return on your IT assets investment.
When Rocycle receives your equipment, our auditing process begins. We inspect the equipment to ensure it's complete making notes of missing components and cosmetic flaws. Our trained technicians log each item in a spreadsheet for you then test the equipment. See our Auditing Equipment page for more details.
After the equipment has been audited, it is dispositioned. If the IT asset still has value, Rocycle will make you a revenue share offer based on fair market value and remarket equipment after the total value has been agreed upon. The best way to recycle IT assets is through reuse. If an agreement cannot be reached on the equipment value, we offer you the opportunity to pick your equipment back up or sell it yourself from our facility for only the cost of processing and labor.
However, that's not always possible. When a hardware asset is truly at the end of its useful life by either being obsolete and no longer of any value in the current marketplace or not working or repairable, the equipment is designated for de-manufacturing. The de-manufacturing, or deman, process consists of separating base materials such as steel, aluminum, plastic, and glass then recycling that material based on material type.
IT asset managers shoulder the responsibility to ensure their company's IT assets are properly disposed of in accordance with federal, state, and local laws. By choosing Rocycle as your hardware asset's destination, you can rest assured that your company's equipment won't end up in landfills and will be managed in an environmentally responsible manner.