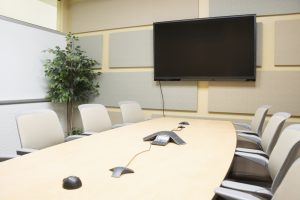 If your business has excess IT equipment, Rocycle can help! We offer FREE pick ups for businesses located in Pasco, Hernando, Polk, Hillsborough, and Pinellas counties. If your IT assets still have value on the secondary markets, we can offer you money back based on a percentage of resale value after testing and auditing the equipment. If the equipment is obsolete or nonfunctional, we can ensure your company's e-waste is recycled responsibly.     
For businesses outside surrounding counties and nationwide, we can pack out, pick up, and securely ship your IT assets to our NAID certified facility in Dade City, Florida. Many times, our logistics fees for businesses outside our immediate area are covered by the resale value of the equipment being recycled.
As small business owners, we understand how important it is to create revenue streams from wherever we can. Don't leave your excess IT equipment in a storage closet or a corner of a tech room when you can monetize that old equipment with Rocycle. Fine wine gets better with age; IT equipment does not.
If you have excess or outdated IT equipment that you need disposed of or off lease equipment that you need processed, give Rocycle a call.
Our fast, efficient, and valuable service is sure to please you!