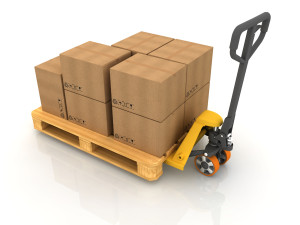 Although Rocycle is based in Tampa, we have the ability to arrange nationwide packouts of your IT assets.
In some instances, our trained technicians can go onsite to your location and pack up your IT assets designated for removal the same way we do a local packout. We'll wrap, box, and palletize the electronic equipment, computers, and other IT assets for you.
In other instances, we access our vast vendor and partner company database and select a vendor in your area to perform the pack out on our behalf. This is often a cost saving option that also supports your area businesses. The vendor will go onsite to your location on our behalf to pack up and prepare the equipment for transport from either your location or their location.
If you already have your equipment packed up palletized, we can arrange the freight shipping for you. We have specially negotiated rates with several national LTL freight companies and pass our freight shipping cost savings on to our customers.
By letting Rocycle handle the equipment logistics, you have the best potential to maximize your company's IT investment by minimizing breakages during transport. So when you need equipment logistics for your IT asset removal, give Rocycle a call!