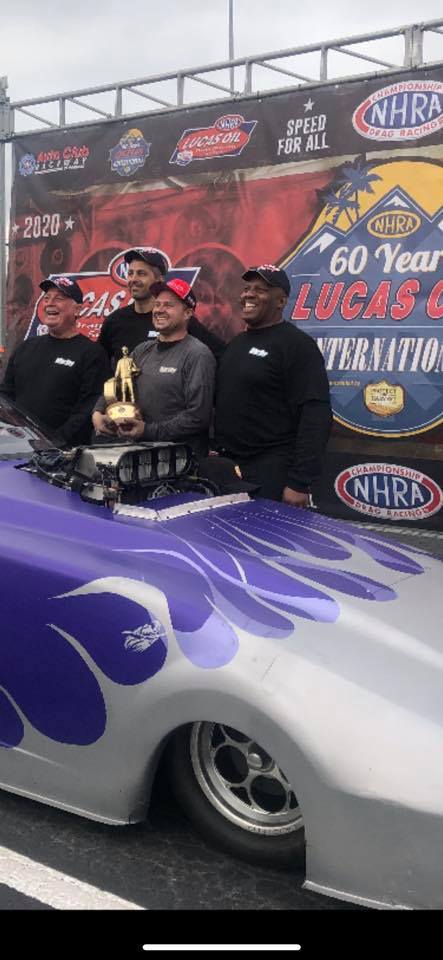 Aryan Rochon, owner and COO of Rocycle, LLC, has brought home the Wally from the NHRA Winternationals race in Pomona, CA.
He set personal records with his times in the in the quarter mile, had some luck with a hole shot, and he and the crew worked their tails off !
What does driving a race car have to do with IT asset management and recycling, you ask? Absolutely nothing other than one of the business owners loves both!
You can check out the winning race here: https://youtu.be/A_dfKiFv0Uc