Cyber threats can come from various sources and methods, including nation-states, criminal groups, hackers, terrorist groups, malicious insiders such as disgruntled employees, and corporate spies. Their motives can be purely malicious, political, financial, or possibly all three. This business cybersecurity checklist will help you protect yourself from existing threats, deal with any breaches as they happen, and proactively guard your systems against future attacks.
Maintain an Up-To-Date Equipment List
Here are three tips for maintaining an inventory of all the hardware and software connected to your network.
Manage User Accounts
Only log in to your administrator-level accounts when you need to make changes. Provide each user with the minimum security level required to accomplish their tasks.
As soon as an employee leaves your company, immediately revoke all of their access to all accounts.
Keep Protocols in Place for Your Organization
For businesses, the point where humans interact with systems is a significant security vulnerability. People tend to make mistakes or errors in judgment. Therefore, businesses and cybersecurity professionals must balance security with the extent of the restrictions and procedures imposed on staff. For example, by making passwords 30 characters long, an employee may be tempted to write it down on a sticky note on the side of their monitor, which would negate the whole point of the security measure.
Implement Security Process for Emails
Take advantage of all the security features that most email providers for small businesses provide to help you filter spam and suspicious emails. These security features are designed to scan all incoming and outgoing emails for malicious items, such as viruses, malware, and ransomware. Also, be on the lookout for phishing scams and ransomware attacks. Through these attacks, cybercriminals may attempt to obtain sensitive information, compromise employees or upload malicious files.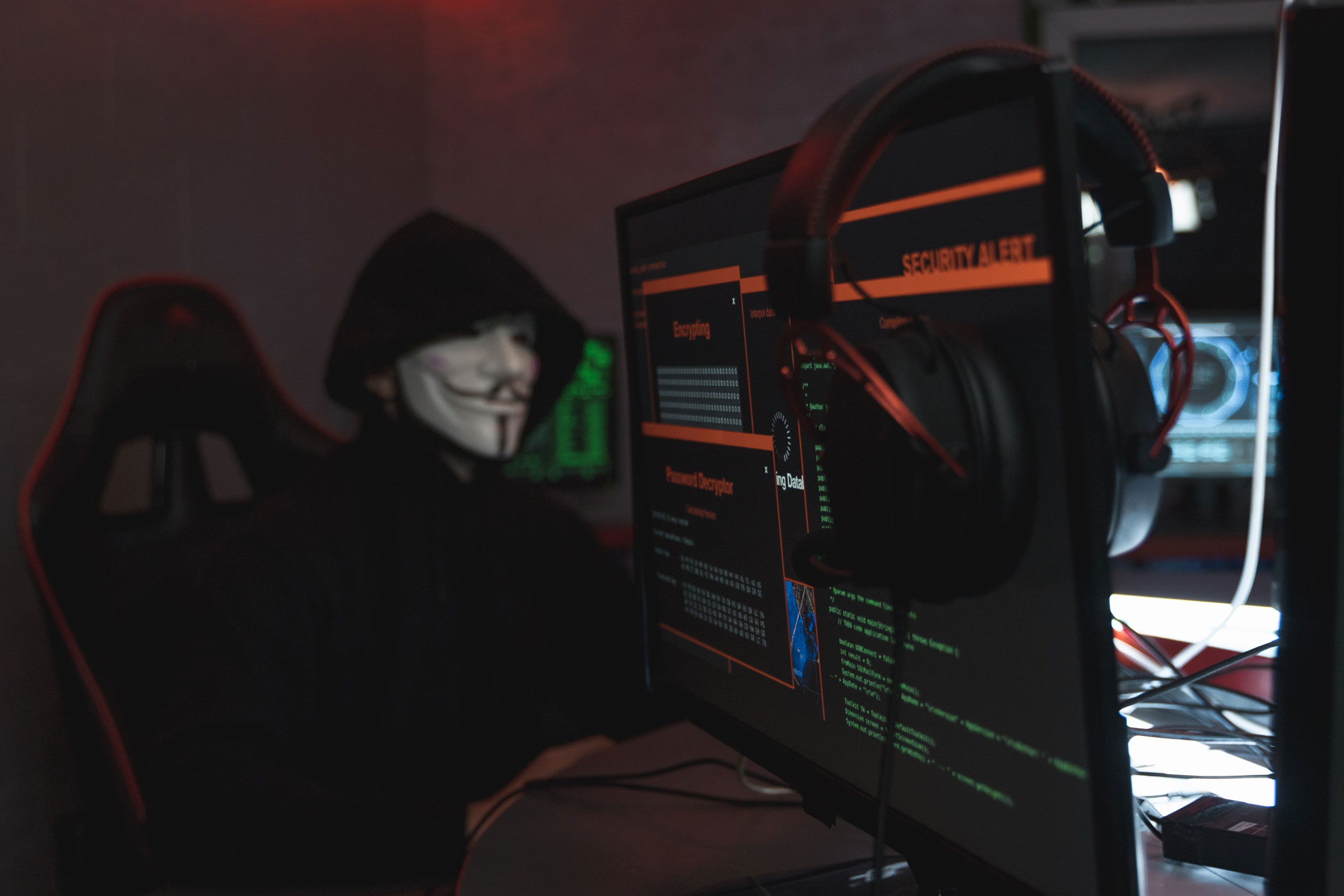 Setup Firewalls and Endpoint Protection Apps
Firewalls are a great first line of defense between your company's network and the Internet. They protect against cyber threats by constantly monitoring all incoming and outgoing network traffic. Antivirus software and malware removal tools, also known as endpoint protection applications, provide a secondary line of defense. These software applications can help catch malicious programs that make it through your firewall by regularly running complete scans. It's also a good idea to install antivirus and malware detection software on any mobile devices used for business.
Wifi Best Practices
For increased protection, you may want to consider these three best practices when it comes to your wifi networks:
Setup two wifi networks:

one for your employees and customers
one for accessing critical data stored on your business network.

Only have wifi turned on during business hours. Wireless signals can be accessed outside your office walls. So, if your wifi is still operating at night, a hacker could have plenty of time to penetrate your network without ever setting foot on the premises.
For more advanced encryption, choose the WPA2 protocol instead of the standard WPA for your wifi security.
Proactively Research New Threats
Even though antivirus and malware-detection software applications are generally up to date with the latest threats, hackers are almost always faster. So, inevitably, there is a small window of time where the latest threats exist before being discovered and added to the newest version of the software.
Don't just rely on the software. Instead, do your research periodically to be aware of new threats as they are discovered. Then, you'll be able to detect the signs of any attacks as early as possible, respond swiftly, and limit the risk of damage to your business.
Prepare For the Worst-Case Scenario
Take Immediate Action After Security Breach
When a breach occurs, having a response plan can dramatically improve your company's outcome. You'll be able to immediately take action to prevent any further damage and protect the remaining unaffected data, start the recovery process, and have your systems back up and running with minimal downtime.
Your action plan can also include directions for customer service and PR. For example, you must act immediately to keep your customers informed about how the breach impacts their data security to help minimize any damage to your reputation. Meanwhile, as you discover and address any weak network points that may have enabled an attacker to exploit your network, you can release other statements to ease the minds of your customers and stakeholders.
Create Data Recovery Plan
Create a data recovery plan in case your data is lost and protect your data from unauthorized access. A sound backup system can be a big part of this plan. To ensure that files are secure and up to date, a backup should be encrypted and run automatically on a schedule. For additional peace of mind, you may consider using several backup methods for redundancy, such as an onsite server and cloud backup solutions.
Stay Up to Date With the Latest Technology
Make sure your computer equipment, software, and operating system are up-to-date. Many of the most common security threats can be minimized just by replacing your computers every few years which will come with the latest operating systems and have compatibility with the latest software versions. Set all devices to automatically update whenever a new security patch is released, rather than maintaining a schedule for new patches.
Properly Dispose of Old Technology
It seems like phishing, ransomware, and online attacks are the primary concern for cybersecurity professionals. However, physical data theft, the most primitive and unoriginal form of cybercrime, is usually not given enough consideration and can be neglected.
There are many ways criminals can obtain sensitive data from physical media, such as from a disgruntled employee, a corporate spy, or hard drives that were sold, given away, or thrown away.
Data thieves enjoy harvesting sensitive data off of old hard drives. These criminals typically make money by selling the information anonymously to an identity thief on the dark web or exploiting the data themselves.
Recycle Your Tech the Right Way
To mitigate this security issue, use a service like Rocycle to properly recycle any old or unused computers, printers, copiers, or anything that can contain a hard drive. Yes, you read that correctly – even the hard drive inside your office printer or copier can even be a target.